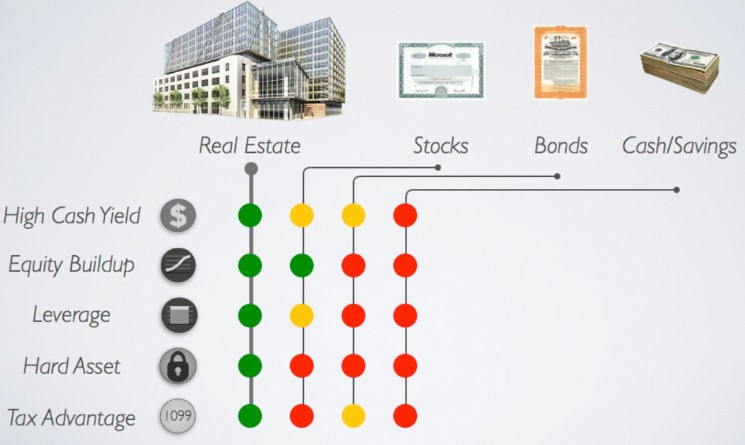 High Cash Yield. Real estate typically outperforms other assets in the long-term.
Superior Equity Buildup. As the mortgage is paid a certain portion goes to paying down the mortgage. In commercial real estate, mortgage reductions could be hundreds of thousands of dollars each year.
Leveraged Debt. Proper financing allows for greater overall returns.
Hard Asset. Brick & Mortar assets are one of the best hedges from inflation.
Tax advantages. Interest accrued from the mortgage and depreciation of the asset are tax deductible. Along with the ability to defer taxes from a 1031 exchange, makes real estate one of the best tax advantaged assets available.
Disclaimer: The material presented on Expand Capital Group's website is for informational purposes only and should not be construed as investment advice. It is not a recommendation of, or an offer to sell or solicitation of an offer to buy, any particular security, strategy or investment product. Any analysis or discussion of investments, sectors or the market generally are based on current information, including from public sources, that we consider reliable, but we do not represent that any research or the information provided is accurate or complete, and it should not be relied on as such. Our views and opinions expressed in any website content are current at the time of publication and are subject to change. Past performance is not indicative of future results